Skip to content:
SMT (Senior Management Team)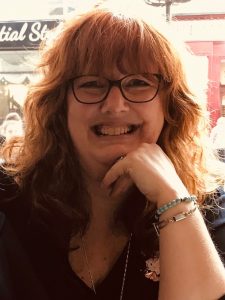 Alison Fookes
Company Director
Alison joined the Institute in 2008 as a Director after a six year career break to have her two children. Prior to this, she worked in Social Services for 17 years initially as a social worker and then in various managerial roles within the learning disabilities field. During that time she developed an interest in social work training and undertook further training to equip herself as an adult educator. She then worked within the practice learning team, managing and supporting the vocational training of social work students through supervision of students on placement and their supervisors. She brings a wide variety of skills to her role as Company and Finance Director and really values working within a team and in close collaboration with students. Her family and children are focal and Alison continues to divide her time between her director role and bringing up her two young boys. She even manages to find some time to continue learning to play the piano (a work in slow progress!) and to pursue her love of cooking. Vacant
Director of Training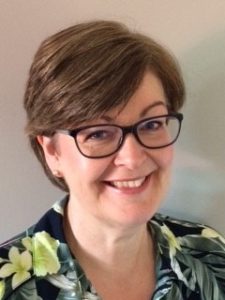 Amanda Ackroyd
Director of Business Operations
Since graduating from The University of Sheffield with a dual honours degree in French and Business Studies, Amanda has held a variety of commercial management, sales and marketing positions with The Boots Company and Courtaulds. She then moved to the education sector becoming a School Business Manager in a Nottinghamshire Primary School, a role which balanced well with raising her three sons. Amanda joined the Institute in October 2016 as the Business Manager leading the administration team. She is responsible for the management of resources, systems and processes.

Tracey Jackson
Quality Assurance and Business Development Manager
Tracey Jackson began her role as Quality Assurance and Business Manager in Feb 2019. This is an exciting and essential new role for SPTI and one which we are sure will enable us to go forward confidently in the ever changing world of Higher Education regulation and will support us in maintaining and developing the focus on quality and excellence in provision of psychotherapy and counselling training.  Tracey is meeting with all members of staff in order to thoroughly understand all aspects of the training we provide, the business and systems which support the training provision and the individual roles within SPTI. Tracey will be looking at what we could do better across the business and helping to enact these developments. We warmly welcome her to the Senior Management Team.
Programme Leaders

Addison Raven
Programme Leader:
Addison is a UKCP registered psychotherapist with several counselling and psychotherapy related qualifications, including an MA in Person-Centred Psychotherapy. She has worked within a variety of therapeutic settings and maintains a private practice providing psychotherapy and supervision to individuals, couples, and groups. As a trainer, she strives to ensure her delivery is grounded within the core training model in order to provide trainees with an experience consistent with the philosophical, theoretical, and practical application of their chosen approach. Her interests include the evolution of person-centred theory in light of ever-changing thinking within the therapeutic world and beyond. She is specifically interested in issues relating to the process of self-criticism, gender and social change. In addition, she is co-author of a well-received book aimed at supporting trainee therapists in both their preparation for securing clinical placements and in making the most of this significant aspect of their qualification and professional requirements.

Debs Mendham
Programme Leader:
Debs is a UKCP registered psychotherapist with a MA in Humanistic Person Centred Psychotherapy. Over the past 20 years she has trained in Gestalt, Person Centred and Integrative Counselling and Psychotherapy. She has worked within a variety of therapeutic settings and now manages a private practice providing psychotherapy, counselling and supervision to individuals, couples, families, and groups. She has been involved in developing the undergraduate training at SPTI and is a tutor on the BSc (Hons) programme. Prior to this she has worked within Further Education providing various counselling programmes and was also a partner of a consultancy providing training to health professionals within the NHS and Social Services. Debs has a background within the NHS and Social Services working as a nurse, social worker, development officer, and manager. She has a particular interest in issues of identity, gender and shame.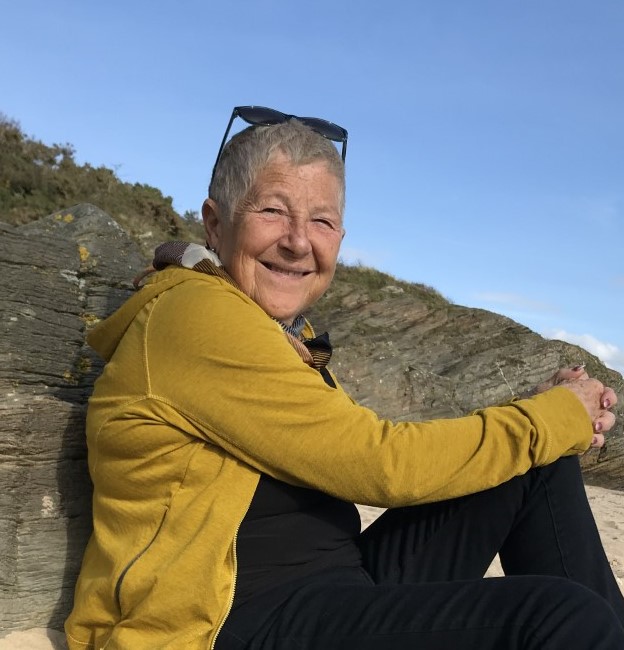 Rosemary Bellaby-Langford
Programme Leader:
Rosemary has extensive training and experience as a counsellor, psychotherapist, supervisor and trainer and is trained in both Gestalt Psychotherapy and Integrative Psychotherapy, and has completed additional elements of training in Transactional Analysis, Behavioural Therapy and Client-Centred Counselling. She was previously course leader of the Person-Centred Counselling programme at The Sherwood Institute. In all of the different trainings Rosemary related to her interest in the interface between spirituality and psychology. She has been a tutor on the Counselling Programme at St. John's Theological college in Nottingham and completed a second MA in Theology and Pastoral Care. In addition to psychotherapy training, Rosemary has trained as a supervisor and trainer and currently tutors on the Supervision training at SPTI. Prior to this Rosemary was a qualified Psychiatric Nurse and has more than twenty years experience working in the NHS, including a specialist role as a Nurse Therapist. She is accredited with the UKCP and runs a private practice working with individuals, couples and groups.

Deborah Blagden
Programme Leader:
Deborah is a UKCP registered Clinical Psychotherapist, Supervisor and Trainer as well as a BACP member. She holds a MSc. in Transactional Analysis Psychotherapy and is a Certified Transactional Analyst, undertaking her masters at the Metanoia Institute London in the mid 1990's. Over the last 20 years she has also trained as an EMDR practitioner, Developmental Couple Therapist and completed a Diploma in Clinical Supervision. She is endorsed by the European Association of Transactional Analysts as a (provisional) Teaching and Supervising Transactional Analyst.  She has worked in a variety of therapeutic settings, including the NHS and for the last 26 years in a Forensic setting facilitating therapeutic groups. She also manages a private psychotherapy practice in Derbyshire, working with individuals and couples and runs a long- term weekly private psychotherapy group.  Deborah is particularly interested in the growth and developmental of Counsellors and Psychotherapists and the sharing of knowledge and attends her own ongoing professional development group. Likewise she facilitates such groups in her own private practice, which involves supervision, training and academic writing.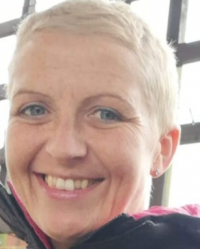 Emily Bellaby-Pearson
Programme Leader:
Emily is a registered UKCP Integrative Psychotherapist, and Supervisor with 13 years post qualification experience. Emily has worked in private practice, with patients and staff within the NHS, in schools with primary aged children through to young adults at college, and within the voluntary sector. She offers clients both long term & short-term solution focussed psychotherapy. Emily holds a master's degree in Humanistic Person Centred psychotherapy and a PG Diploma in Humanistic Person Centred Psychotherapy.
Admin & Support Staff
Tutors
BSc (Hons) Counselling & Psychotherapy
MSc Integrative Psychotherapy

Dr David Tune
Tutor: MSc Integrative Psychotherapy
David Tune: PhD. UKCP. C.Psychol. Af.BPS. David started his training as a Body Psychotherapist in New York in 1980 after taking his MA in Counselling there and then joining a 'Bioenergetic' training group for two years. On return to England he went on to do a full holistic psychotherapy training at the 'Chiron Centre' in London. He has been practising as a Psychotherapist for over 20 years and he is also a Chartered Counselling Psychologist (he was recently made an Associate Fellow of the BPS). After living abroad and in London for many years David returned to his home county of Yorkshire, where he runs a practise, lectures at university and supervises practitioners. He is especially interested in group work and has facilitated training and therapy groups for many years. He describes himself as an 'Integrative Body Psychotherapist', who integrates experience and training in Gestalt, and psychodynamic concepts into a body orientated approach. David's particular area of interest is 'the body-mind split' and ways of healing it. His doctoral thesis was on the 'therapeutic use of touch' and he has published chapters related to body psychotherapy and integration in a number of books in the UK. He has recently had research into the phenomena of 'presence in groups' included in a book by the American Association of Gestalt Trainers and Therapists. This research was co-conducted with a colleague who is a musician and psychotherapist and focused on groups in counselling training and orchestras. David is also a member of the Society for Psychotherapy Research, and a regular presenter at national and international conferences.

Julie Faulkner
Tutor: MSc Integrative Psychotherapy
Julie is an Integrative Psychotherapist and Clinical Supervisor in private practice. Her therapy work mainly involves adults on an individual basis, often long-term. She has held contracts for clinical supervision in school, higher education and charitable settings. Although psychotherapy is her first love, she has a passion for teaching and learning and has been working as a Lecturer in Psychology and Counselling since 2010. This has involved supporting the learning of psychology undergraduate students and postgraduate counselling trainees into their Masters research stage. Before qualifying as a psychotherapist, her previous roles included work in the third sector and the NHS with young people and support in disability and mental health employment. She holds strong beliefs around social justice and the importance of accepting difference and uniqueness. These underpin both her therapy and teaching practices. Julie is UKCP accredited and a Senior Fellow of the Higher Education Academy.

Julie Dearden
Tutor: MSc Integrative Psychotherapy
From a background in the NHS, Julie trained as an Integrative Psychotherapist she has expertise in working with early relational trauma, attachment disorders and psychopathology. Julie is a UKCP accredited Psychotherapist and Supervisor who has been practising for over 22 years. She is an experienced trainer in Integrative Psychotherapy.

Linda O'Hern
Tutor: MSc Integrative Psychotherapy
Linda is a UKCP registered Clinical Psychotherapist, Supervisor and Trainer. She holds a MSc. in Transactional Analysis Psychotherapy and is a Certified Transactional Analyst, undertaking her masters at the Berne Institute Kegworth in 2016. Over the last 20 years she has trained as a Certified Trainer, Civil Diplomacy Mediator, PGCD Counsellor, Weight Management Consultant and completed a Diploma in Clinical Supervision. She holds interest in inter-generational systemic therapy, couples and relational therapy and supervision. She is endorsed by the European Association of Transactional Analysts as a (provisional) Teaching and Supervising Transactional Analyst. She manages a private psychotherapy practice in Lincoln, working with individuals and couples. She has run psycho-educational groups in the private sector and in FE and HE at Lincoln College. She has worked as a mediator in the community and in private practice. Linda is looking forward to working with counselling students again, evolving and improving her knowledge to include psychotherapy students. Linda loves seeing students grow and develop through sharing knowledge and being actively involved in that process. As part of her own professional development Linda is actively engaged in clinical supervision, attends a professional development group and represents UKATA on the HIPC Board of UKCP.
MSc Person-Centred & Experiential Psychotherapy

Ambika Connelly
Tutor: MSc Person-Centred & Experiential Psychotherapy
In addition to working as part of the MSc Person-Centred team, Ambika also tutors on the Foundation Access Course as well as offering Academic Writing Skills Workshops to support students with their studies. Her special interests include relational depth research, diversity (within and with others), the embodied process and creatively exploring how the art of therapy can be translated into words. She has an MSc in Person-Centred Psychotherapy, and is a registered UKCP practitioner.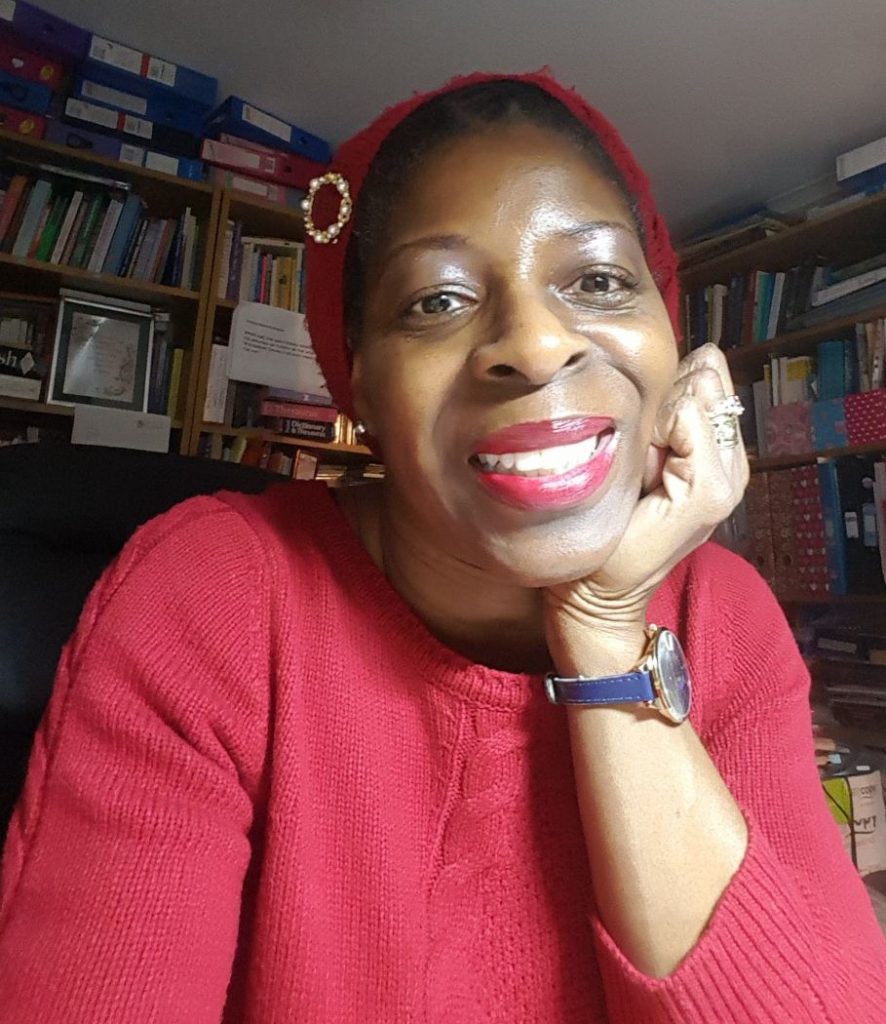 Deanne Gardner
Observational Skills Tutor: MSc Person-Centred & Experiential Psychotherapy
Deanne is a Psychotherapist and clinical supervisor and is registered with the UKCP. She has an MA in Humanistic Person-centred Psychotherapy and a Professional Doctorate in Counselling. Deanne's experience includes working within a secondary school as a school counsellor and with the charity ISAS working with adults who had experienced childhood sexual abuse, and included working with individuals who were in prison. She has an established private practice working with individuals and couples. Her clinical practice includes offering a reflective space to individuals who work within settings in which they hold pastoral and managerial positions. Deanne has a passion for encouraging dialogues around diversity and the experience of difference in group settings, and her MA research focused on the experiences of Black women in group process. Deanne is also interested in how faith and spirituality can be integrated into psychotherapy training and the topic of her DProf thesis explored the emotional demands made on clergy wives.

Richard Kettley
Tutor: MSc Person-Centred & Experiential Psychotherapy
Richard is a person-centred psychotherapist with experience of working in a variety of settings in Nottingham and across the county. He has recently been a Research Fellow at Nottingham Trent University on a project collaborating with the mental health charity, Mind, and is developing further research. Richard has a private counselling practice and also a long association with the local charity, ISAS. He is a tutor on the Person-Centred Masters course at Sherwood and this enables him to combine his twin passions for counselling and teaching, offering opportunities for further self-discovery and reflexivity.

Anissa Chung
Tutor: MSc Person-Centred & Experiential Psychotherapy
Anissa is a BACP accredited therapist, a UKCP registered Psychotherapist. as well as a qualified supervisor. In her well-established private practice she has a special interest in loss and bereavement and as a trained EMDR therapist, she also works with trauma. From 2010-2018 Anissa taught as Programme Leader on the Counselling Concepts course. She continues to teach at SPTI as a tutor on the ABC programme as well as the MSc in Person-Centred & experiential Psychotherapy course. In an article entitled 'Daring to be Different' which was published in the BACP Journal Therapy Today, Anissa explored the implications of ethnicity in a predominantly white British counselling world. Her passion is to enhance growth and development in all who want to explore their own personal journey.

Emma Wren Harrison
Tutor: MSc Person-Centred & Experiential Psychotherapy
Emma is a psychotherapist and supervisor with a small private practice, she has experience of managing a successful counselling service in the third sector. As Programme Leader on the introductory Courses (ABC Counselling Concepts & Foundation Access, she particularly enjoys the opportunity to work across different therapeutic modalities. Emma has experience working with survivors of sexual violence and abuse, and has a long standing relationship with the work of Nottingham Women's Centre. Although Emma's initial training is in the person-centred approach, she draws on systemic theories and holds a strong commitment to social change as essential to her work. Emma has a special interest in commissioning of mental health services, organisational dynamics and the impact of these on client experience. Her research interests also include collaborative approaches to assessment, note taking, and service design and evaluation.
Introductory Courses

Jen Holland
Tutor – Introductory courses
Jen joined SPTI in 2019, to assist the team with teaching on the Foundation Access and Counselling Concepts courses. Jen is a person-centred counsellor, having completed her MA in Person Centred Experiential Psychotherapy in 2018. She is currently funded by the BACP to complete her PhD research into person-centred therapy and trauma. Her interest in research began when she was involved in setting up and running a research clinic, offering long term free counselling. She also has an interest in therapeutic communities and encounter groups, both as a member and facilitator. When she's not doing this, she can be found in her small private practice in Stamford, Lincolnshire. Jen decided to pursue a career in counselling following the birth of her son seven years ago, prior to this she owned a coffee shop. Undertaking a counselling certificate started out as a curious endeavour, but quickly turned into a lifetime passion for her.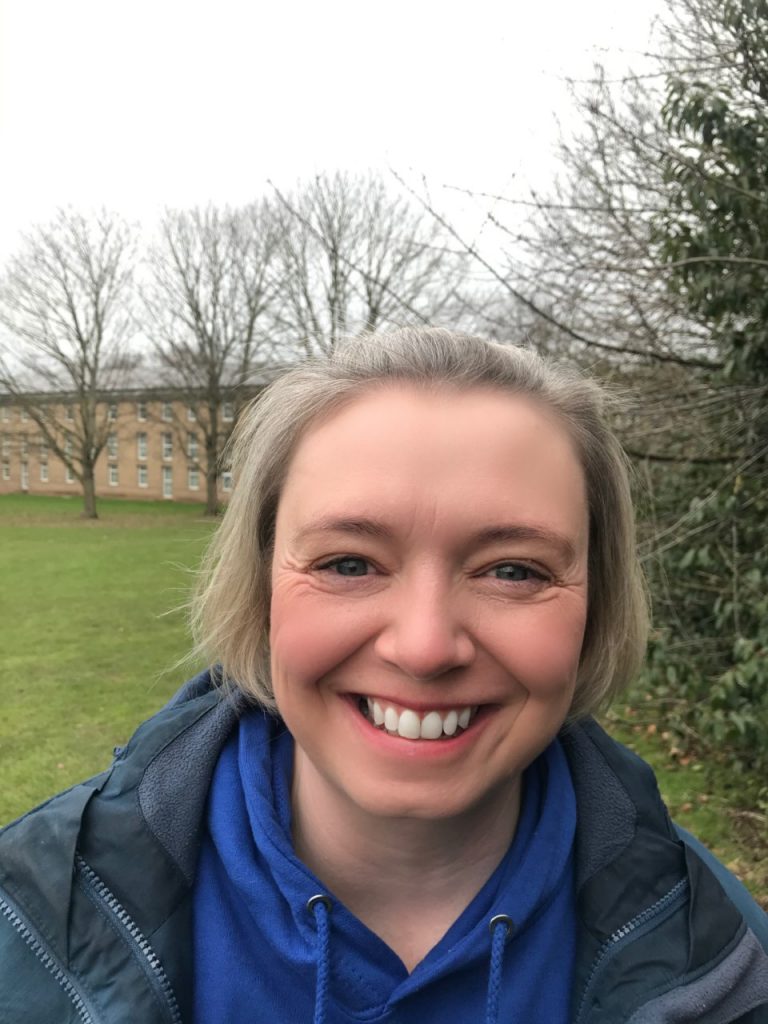 Suzanne Robertson
Tutor – Introductory courses
Suzanne is a BACP registered psychotherapist and is a graduate of the SPTI BSc (Hons) Counselling and Psychotherapy degree. Suzanne works from an Integrative and Pluralistic perspective and particularly enjoys working creatively with clients. Suzanne has worked with survivors of sexual violence for over three years and is currently working within the well-being service for students at a local university as well as private practice. Suzanne has a background of over fifteen years as a healthcare professional in the NHS where she also gained teaching experience as a clinical educator and lecturing at university. Suzanne's particular interest is psychosexual therapy and she is currently completing a Postgraduate Diploma in Clinical Sexology, combining psychotherapy with her healthcare experience and knowledge. Outside of psychotherapy, Suzanne can be found walking through the countryside with her border collie Arthur or sitting in the sunshine watching cricket at Trent Bridge cricket ground.
Additional Teaching Staff

Dr Lorraine Price
Co-facilitator: A relational approach to the treatment of trauma
Following qualification as an integrative psychotherapist, Lorraine has more than a decade of clinical experience as a therapist and supervisor and was the Programme Leader for our MSc in Integrative Psychotherapy from 2010 - 2018. She is a qualified EMDR practitioner and pursued her interest in trauma by undertaking a PhD in Psychology. She has developed her thesis into a book on the subject (Better Late Than Never: The Reparative Therapeutic Relationship in Regression to Dependence) which was published in 2016.

Peter Orlandi-Fantini
Coordinator: Mental Health Placement Programme
Peter is a UKCP accredited Gestalt psychotherapist with prior qualifications in counselling and a Master's Degree in Education. He has been a clinical teacher in psychiatry and a lecturer in Psychiatric Studies within the NHS. Peter brings his considerable experience of teaching a wide range of professional groups to his work at the Sherwood Institute where he is responsible for teaching the Mental Health workshop and co-ordinating the Mental Health Placement Programme. Until recently he ran the Masters in Gestalt psychotherapy programme at the Institute and was also a Tutor on the Diploma in Humanistic Psychotherapy programme. He has an interest in the synthesis of a variety of theoretical perspectives that may inform and support the practice of psychotherapy in the areas of mind, body and consciousness, with a particular interest in neurobiology. Peter approaches education from a holistic perspective and endeavours to realise the major tenets of humanistic psychology in his teaching practice. He runs a clinical practice working with individuals, couples and groups.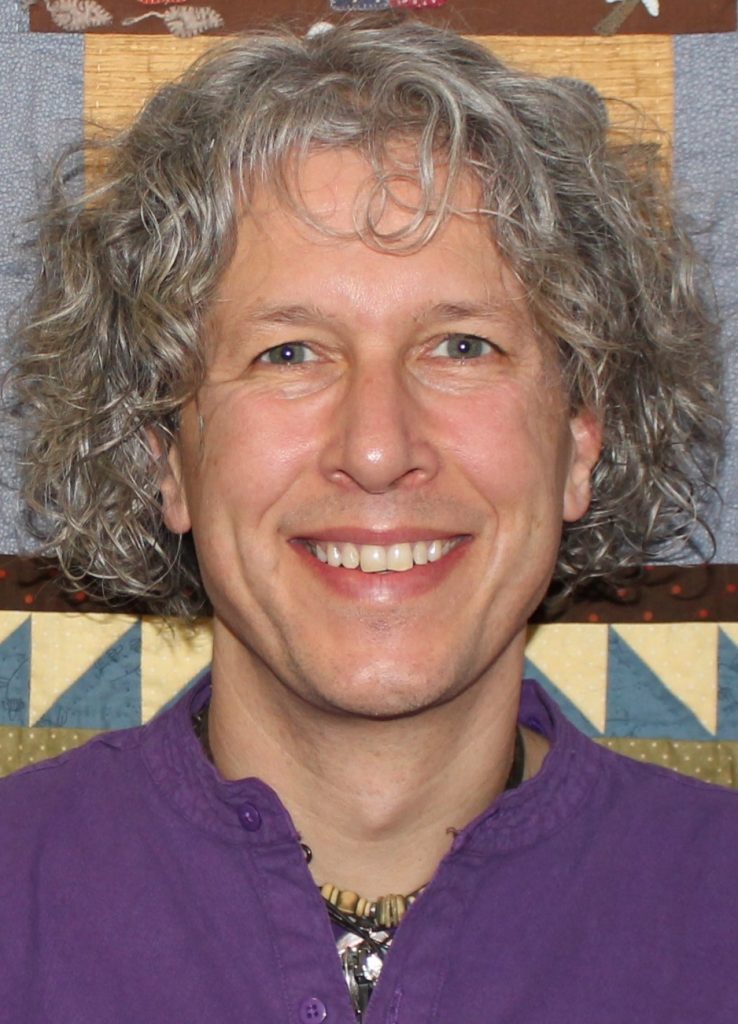 Tim Woodhouse
Facilitator: A Humanistic and Integrative Approach to Working with Young People (11-18)
Tim has worked with children and families since 1984 and specifically in the field of sexual harm (sexual abuse, sexual assault, rape, children who sexually harm children and child sexual exploitation) since 1996. He is an advanced and certified Sensorimotor Psychotherapist, Enactive trauma therapist, registered Non-directive Play therapist, Filial therapist, EMDR Practitioner, Jungian and Integrative sandplay therapist, an ABE approved Social Worker and is currently studying Internal Family Systems Therapy.